Bringing Value To Every Cultural Project
Managing Production and Logistics from Top to Bottom
Satisfying The Needs of Visitors and Maximising their Experience
Earning Customer Loyalty
We have been working for over a decade on varied cultural projects in several cities. Many companies and institutions have benefited from our experience in the design and development of a variety of projects in the areas of national heritage, education and culture.

Curatorial & Project management
Exhibition Cantes de ida y vuelta. Susan Mowbray
Exhibition Born in Congo. Ismael Martínez
Exhibition of photography & jazz concert. NGO. Friends of Monkole
Exhibition "Oh How I Love You Green". Susan Mowbray

Comprehensive reform of the permanent collection of the Museum of Jaén
Exhibition Antonio Machado and Baeza. Cien años de un encuentro
Exhibition Mil años de estampa japonesa
Exhibition Los retos del tercer milenio
Design & Museography Museum of Telecommunications Madrid

Touring exhibition Zabaleta 101
Educational programmes for schools. Museum of Jaén
Grifo the Gryphon's Tale. Storytelling Day of Andalusia. Museum of Jaén
Printmaking workshop El Papel del Museo. Museum of Jaén
Dynamization. International Museum Day
Casa Leibniz. Young Group of Spanish Art Galleries and Contemporary Artists As professionals from different backgrounds we use our diverse experience and 'know how' to fulfill the objectives of each project. Cultural management is supported by academic training in Art History, Museology and research in the area of applied public marketing.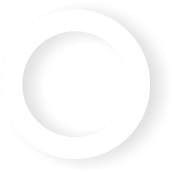 Beatriz Rodríguez-Rabadán
My passions are my family and art. I chose to design exhibitions and study Art History to make my passion a way of life. Working with different clients, professionals and the public has led me to believe that society needs to identify with culture in a more approachable way. I work with projects with a long-term vision that doesn't devalue either the national heritage or the nature of the objects. Giving meaning and worth to the immaterial can leave traces that remain forever.
I think now is a moment of change for everyone, including cultural management. Confidence and efficiency must go hand in hand. Every cultural project is necessarily challenging. Good co-ordination, curatorial skills and evaluation go together to achieve the best results.
I recently began the exciting adventure of researching "Museums -Transversal Spaces of Education and Encounter for Families " which will take me to other countries and cultural institutions. It will enrich my own professional experience of "edu-tainment" as one of the pillars of cultural diffusion.
You can find more details of my academic and professional profile on LinkedIn: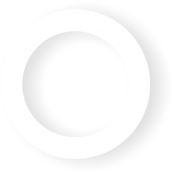 I understand business as providing an excellent opportunity to know people, to improve oneself, to add something worthwhile to society, and to enjoy life - and why not? It is a wonderful challenge to manage and steer a company towards a particular goal. To combine responsibility, integrity, knowledge and boldness in the same activity is immensely rewarding and attractive. It is this that makes me so passionate about my work.
I have to recognise that I have been lucky because I was able to choose and develop professionally in activities that required a large amount of motivation and push. The experience gained during these years has led me to focus on my favourite areas: the needs of the customer, consumer behavior and commercial enterprise.
A few years ago I discovered that university teaching is the perfect complement to my professional activity. It has also become an inexhaustible source of learning, and is a way to give back to society that which, each day it gives to me. Paradoxically, even having this motivation, I find that the more you think you give, the more in fact you receive.
You can find more details of my academic and professional profile on LinkedIn: